Margaret was born 25 Nov 1837 at Maplewood on Gallatin Pike in Inglewood, Davidson county, TN.
She died in 1864 in Chattanooga, Hamilton county, TN.
She married Dr. William Eggleston Kennedy on 15 August 1855 in Davidson County TN.
They had two children:
William Williams Kennedy

Born 11 June 1856 in Chattanooga TN
Died 17 June 1939 Washington Co. AR

Margaret Rowena Kennedy

Born 27 Sep 1859 in Chattanooga TN
Died 4 Dec 1016 Cincinnati OH

Margaret Rowena Kennedy married Capt. James Polk Smartt 21 Jan 1879 in Chattanooga TN. His biology appears on page 465 in the Google book "The History of Hamilton County and Chattanooga, TN, Vol 1" by Zella Armstrong.
They had three children:
Myra Kennedy Smartt
Born 28 Feb 1880 in Chattanooga TN
Died ?
Married Paul John Kruesi 4 Jun 1906 in Chattanooga TN
They had five children
George Madison Smartt
Born 18 Jun 1882 in Chattanooga TN
Died 1938 Polson Montana
They had one child
John Edmondson Smartt
Born 6 Feb 1885 in Chattanooga TN
Died 1958 Lookout Mountain TN
They had 5 children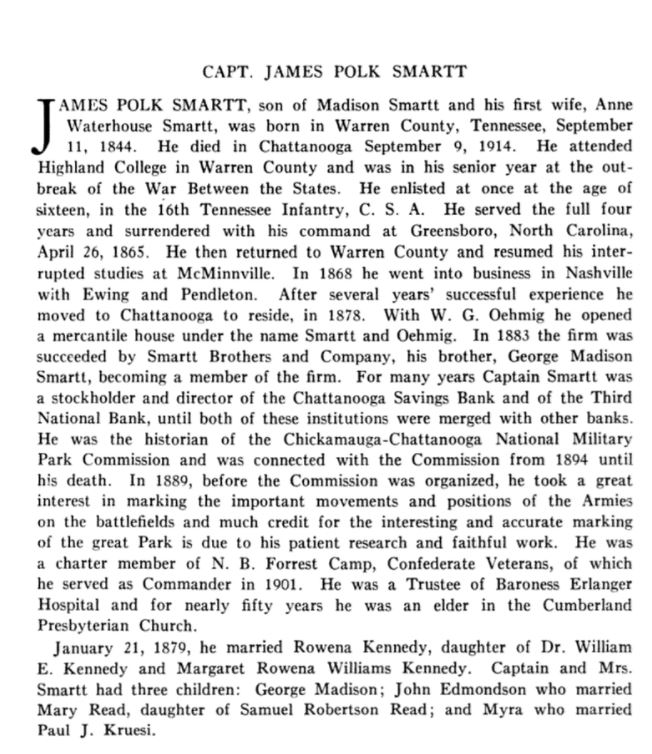 Gerri Williams, who now lives in Chattanooga, sent me the below information about the Citizen's Cemetery where members of the Kennedy family are buried. It is the oldest Cemetery in Chattanooga and is located at 820 East 3rd Street in the center of town near the river.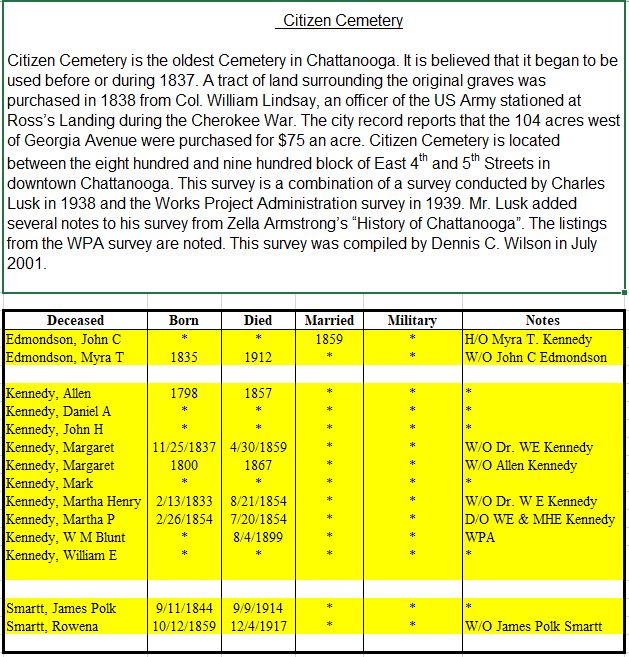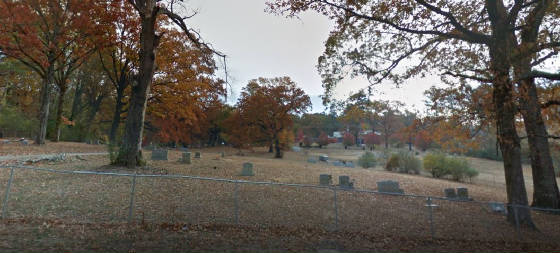 The above picture looks into the Citizen Cemetery and the picture below shows the location of the cemetery at the red tear drop. Click on any picture for a larger view.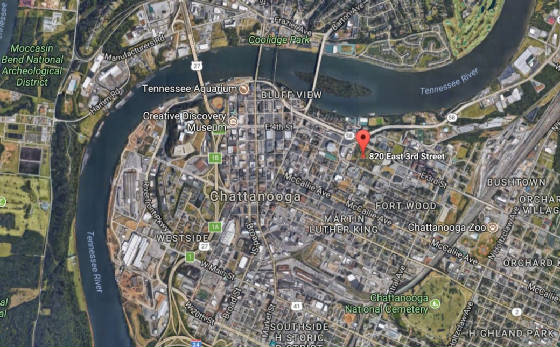 Margaret Rowena Williams married into the Allen Kennedy family in Chattanooga as can be seen in the family below family tree information from my Ancestry.com file.
Descendants of Allen Kennedy by Larry Feldhaus on Scribd
Dr. Kennedy, his wife Margaret, and their family lived well in Chattanooga as can be seen in the picture below of their home.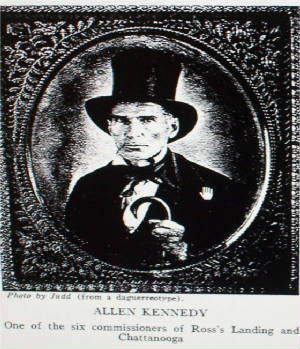 Below is a story about the life of the above pictured Allen Kennedy including his parents and off-springs.
AllenKennedyStory_1 by Larry Feldhaus on Scribd