About 1964 Jack was an instructor in Corpus Christi and I was living in Miami, Florida. Jack flew down to see me in a Grumman S2F. He was going to land at the Homestead Air Force Base below Miami, however the weather turned sour and he was forced to land in Tampa. The weather didn't clear and he flew back to Corpus Christi without making it to Miami.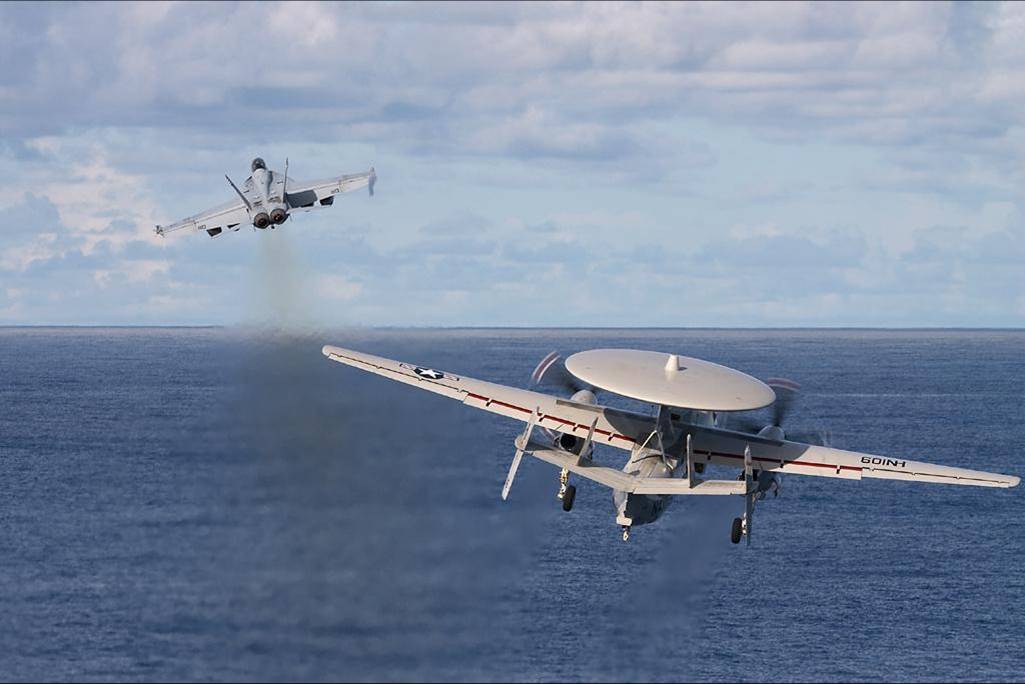 Conceived in 1950, when jet aircraft were rapidly replacing propeller driven aircraft in the Navy, the Tracker nevertheless went on to have a remarkably long service life. The first Tracker flew in December 1952 and it was the first aircraft design to combine the detection equipment and armament to hunt and destroy submarines - and operate from an aircraft carrier. Before Trackers went into service in 1954, the U.S.Navy had been using single-engine Grumman AF-2 Guardians, working in hunter-killer pairs, with one plane detecting and locating enemy submarines and the other actually attacking it. Individual twin-engine Trackers could do it all, as they were equipped with radar, searchlights, sonobuoys and Magnetic Anomaly Detectors (MAD) for detection and location, and sub-killing weaponry that included depth charges, homing torpedoes and bombs. The outboard wing panels also folded to the rear to facilitate movement and storage on board aircraft carriers.

Production deliveries began in 1953 and eventually 1342 Trackers were built for the Navy in 16 different versions. An enlarged torpedo bay, enhanced passenger and cargo capacity, longer range radar detection capability, and continual upgrading of electronic capabilities marked the development of the S-2 series. Deliveries to foreign nations totalled 342 Trackers as they served with the armed forces of Canada, Australia, The Netherlands, Brazil, Argentina, Italy, Turkey, Peru, Chile, Norway, Germany, Columbia, Spain, Japan, Korea, Thailand, Uruguay, Venezuela and Taiwan. S2F's also saw service during the Vietnam War where they performed naval gunfire spotting duty. Today Trackers are still being flown by many foreign air forces and as firefighting water bombers in the Pacific Northwest.