Click here to go to the Arlington National Cemetery page on Jack.
Click here to read the Friday, 11/16/2001 Tennessean newspaper story on the recovery of Jack's remains.
Click here to read the Wednesday, 11/21/01 Tennessean newspaper story on Jack's burial in Arlington National Cemetery
| | |
| --- | --- |
| | Missing man formation |
Following is a slide show of photos taken by me at Jack's Arlington funeral, including shots of the Vietnam Memorial with Jack's name among those posted.
...
Following is a slide show of photos taken by Jack's cousin, Henry Feldhaus, at his Arlington funeral.
...

CHRISTMAS AT ARLINGTON CEMETERY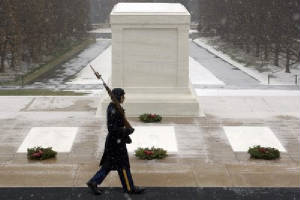 Rest easy, sleep well my brothers and sisters.
Know the line has held, your job is done.
Rest easy, sleep well.
Others have taken up where you fell, the line has held.
Peace, peace, and farewell...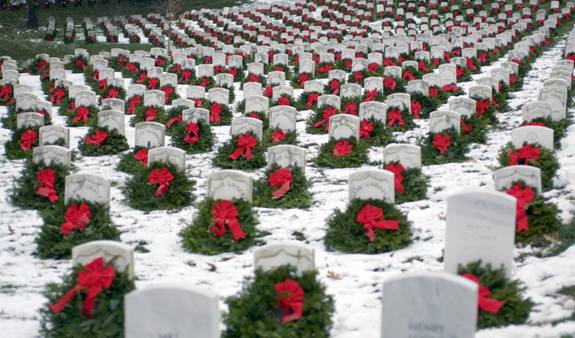 It is interested to know that these wreaths -- some 5,000 -- are donated by the Worcester Wreath Co. of Harrington, Maine. The owner, Merrill Worcester, not only provides the wreaths, but covers the trucking expense as well. He's done this since 1992. A wonderful guy. Also, most years, groups of Maine school kids combine an educational trip to DC with this event to help out. Making this even more remarkable is the fact that Harrington is in one of the poorest parts of the state.

Click on this link to view shots of Arlington National Cemetery in the spring of 2020. The sheer number of headstones is breathtaking as is the maintenance of the cemetery.